Women in Golf Charter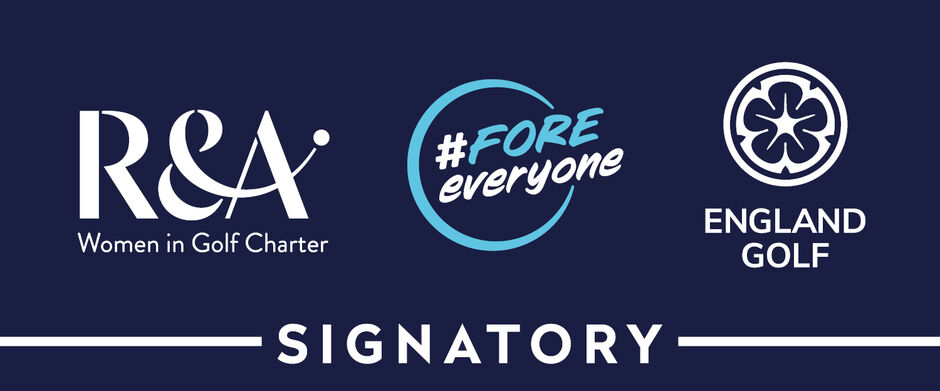 "A commitment to a more inclusive culture within golf"
The R&A launched the Women in Golf Charter in May 2018, supported by England Golf and other organisations from across the industry. Letchworth Golf Club are the 8th club in Hertfordshire to become signatories.
What is the purpose of the Women in Golf Charter?
To encourage more women and girls to play the game and join clubs
To inspire more families to enjoy golf as a group leisure activity
To open up more opportunities for women to work within the golf industry
In particular, Letchworth Golf Club has set the following short-term goals:
Aim to achieve and maintain female representation on our Board of Directors and Captains Committee by actively promoting positions linked to appropriate role descriptors that are not gender specific but are enhanced by embracing and utilising the skills inherent in our membership
To establish a formal and transparent process for the election of Ladies' and Men's Captains and Vice Captains. • Promote a membership pathway, for women and girls to progress within the club linking such initiatives to those offered and supported by Hertfordshire and England Golf
Deliver a number of sustainable initiatives over the next 3 years by targeting the recruitment of women and girls that are aligned with key England Golf campaigns
Formally promote inclusion (women and families) to the wider community via the club website, social media accounts and local community groups • Provide a range of inclusive competitions and events for all levels of golfer
Provide individual support to new members to aid retention and development within the club
Have designated Buddies/Mentors/Assessors within the club who can assist and support new participants and both Academy and Heritage members.
Continue to enhance and strengthen gender balance through our 'equality of course access' change programme and playing schedule.