Women and Girls Week 2022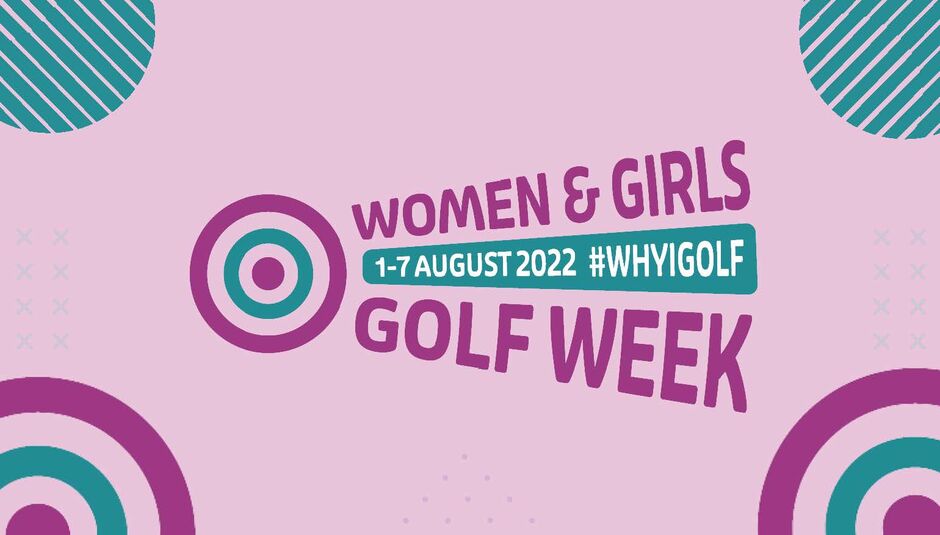 Once again, the England Golf social media campaign coincides with the staging of the AIG Women's Open, held this year at Muirfield in Scotland, where the focus of the world's media attention is on the female game.
The online and digital campaign is aimed at celebrating female successes on and off the course, sharing inspiring and positive stories involving females and their participation at all levels of the game.
At Letchworth Golf Club we have a lot to shout about as we get a mix of past and current members, volunteers and beginner Academy members to tell their stories around the hashtag #WhyIGolf.
Each day of the campaign focuses on a different theme to showcase the wide variety of ways women and girls of all ages can get into golf.
This year's campaign themes will be: All the stories can be read HERE
Monday 1 August: Careers
Introducing our female club staff members from front-of-house to office.
Tuesday 2 August: Volunteering
A chance to shout about our amazing members who volunteer so much of their time to see the club progress and welcome new members.
Wednesday 3 August: Health and Wellbeing
Engaging conversations with women who have found golf to be a transformative experience for mental and/or physical health reasons.
Thursday 4 August: Competing
A chance to hear from those who love the buzz of competition, like our scratch teams and pearson cup team.
Friday 5 August: Role Models
Taking a leaf from the many women who inspired their daughters by their actions and love of the game.
Saturday 6 August: Newbies
Focusing on those who are new to the game and our Academy membership – and who now couldn't live without it.
Sunday 7 August: Join the club
A rallying call for those on the outside to come and join the golfing party!
Statistical highlights from Women and Girls in Golf Week 2021 included:
A 29% increase in the number of campaign video views – over 370,000 video views were recorded across all England Golf digital platforms.
A record 118,000 views of the #WhyIGolf story on Instagram – a rise of 18% on 2020 figures.
An increase of 23% on the use of the #WhyIGolf hashtag which was posted 1,600 times in the course of the week.
Over 500 contributors from England and as far afield as continental Europe, America and Australia posted their #WhyIGolf stories to bring the week to life.
A record high of 13 million impressions through use of #WhyIGolf. A rise of 3.3 million from 2020.
Follow our social media platforms to hear more about the inspiring stories of our wonderful female members and staff.